THE VENETIAN, LAS VEGAS NOVEMBER 8-9 2017
The CET Designer User & Developer Conference is a 2-day event where we gather specialists from all around the world to exchange knowledge and increase connections between developers and users.
Network
With hundreds of attendees from all over the world, this is the perfect place to network and learn from other creative people.
Learn
Learn new features and best practices from CET Designer pros and industry professionals so you can design faster and more efficiently.
Inspire
Shape the future of CET Designer by discussing features with our brilliant, lovable and geeky developers.
CEU Credits
Earn interior design CEUs for attending many sessions at the conference as approved by IDCEC.
Fun
Innovation requires incubation. Ease your mind with some of our other activites and enjoy yourself.
During the week of NeoCon, the first 50 dealer representatives get a $50 discount.
Meet Suzette
Our keynote speaker this year is Suzette Subance Ferrier. She was recently named Contract Magazine's 2017 Designer of the Year. Suzette specializes in work spaces that combine sophisticated design sensibility with practical business strategy and application.
List of speakers
There's an app for that
No really, for the first time we will have an actual event-app for a more intuitive and interactive experience. It's the perfect companion to keep track of sessions, customize your very own schedule, get updates and much more.
Available early fall 2017 on App store and Google Play
Location
Venetian Hotel & Sands Expo Center Level 3 – Murano and San Polo rooms

3355 S Las Vegas Boulevard
Las Vegas, Nevada 89109, USA

We've negotiated great room rates with the Venetian ($269-$289/night) in the heart of the strip in lively Las Vegas. To get this great rate, book your room by October 6. You can also call 877-385-3885 and reference "RCETD" group code. There are a limited number of rooms available. Book early to make sure you reserve a spot.
Pricing
Dealer representative $475 / person.

Manufacturer representative $775 / person.

Developer Conference attendee $475 / person.

Credit Card payment required. We have a no cancellation and refund policy. Transferring of attendees name is allowed.

Free subscription
We've got an extra incentive: A free one-year new subscription to CET Designer for each dealer that sends a user to the conference, a value of $1,000.

Extensions not included; offer applies to additional, new subscriptions only, not renewals. Limit of one free subscription per dealership.
Frequently asked questions
Registration
How do I register?
You need to have a MyConfigura ID to register. Your MyConfigura ID is the same information as you log in to use CET Designer. If you don't have a MyConfigura ID you can sign up for one (it's free).
Can I register more than one person at the time?
Yes, you can sign up multiple people at once.
I'm not going to the conference, can I still register other people from my office?
What if I register and I'm unable to attend the conference?
Unfortunately, we are unable to give refunds, but you can transfer your registration to another person at your company.
Technical
Do I need to bring my laptop with CET Designer?
Only developers need to bring their own laptop. Other attendees may bring a laptop if they like but it is not required. Feel free to bring a device to take notes during the sessions, but we will provide a notebook and pen for all attendees. You can also take notes in our app.
How do I get the free CET Designer license for attending the conference?
After the conference, we will post a link in the CET Designer User Conference Briefcase with a link to fill out a survey and claim the license for a new user at your dealership. This does not include Extensions and is limited to one license per dealership. Manufacturer representatives are not eligible.
How do I download the app?
Available early fall 2017 on App store and Google Play
You can download it on App Store (iOS) or Google Play (Android).
What is the benefits of having an app?
It's a richer and more interactive experience that lets you create a customized schedule, read about the speakers, connect with other attendees and take notes in sessions. You will also receive notifications so that you don't miss out on anything.
What if I don't want to download the app?
No worries, that's completely fine, too, of course. You won't be able to create your customized schedule or message other attendees but there will be handouts at the conference with additional event information.
Awards
How do I enter CET Designer awards?
Submissions to CET Designer Awards go live in September. To enter, you need to fill out the form under Awards.
Do I need to attend the user conference to submit to the CET Designer awards?
No. CET Designer Awards is open to everyone and winners do not need to be present at the Awards ceremony to win.
I entered the CET Designer awards, when will I know if I won?
The winners will be announced noon on Nov 9. Winners do not need to be present.
Other
What is the recommended attire for the conference?
Business casual would be appropriate.
What meals are included with the conference?
Don´t worry, we'll provide you a lot of nourishment along the way. Some Tuesday evening welcome events includes dinner, Wednesday includes morning/afternoon break food, lunch, and optional dinner. Thursday includes morning break food and optional lunch. Full breakfasts are not included, but the hotel has restaurants on-site. If you have special dietary concerns for the lunches or dinners, please send us a note at info@configura.com.
I would like to make my travel plans, what are the time details?
The welcome events will start Tuesday, Nov 7 at 5 PM. The CET Designer User and Developer Conference starts Nov 8 at 8 AM. The User Conference ends 1:30 PM on Nov 9 and the Developer Conference ends 4 PM on Nov 9.
Some partners have training events the day(s) before and/or after the Configura conference – please check with your manufacturer before booking travel plans. Known events include Haworth (Nov 7), Steelcase (Nov 7), and Herman Miller (Nov 6-7 and afternoon of Nov 9).
Do I have to sign up for the breakout sessions?
No, there is not registration for the breakouts. But you can create your planned schedule using our new 2017 CET Designer User Conference app! Choose the ones you want to attend and rotate through. If a room looks quite full, please move on to your next choice and come back at the next time as most sessions are offered more than once.
I want to share the information I learned with my co-workers. Will there be follow-up information?
Yes, we will post copies of presentations, photos, and videos in the Briefcase and on our website after the event.
Questions?
Don't hesitate to contact us by using our toll-free number, 877-238-0808, or by sending an email to hello@configura.com.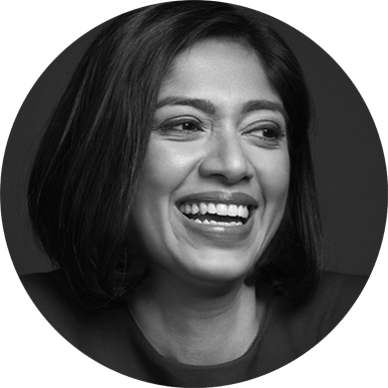 Suzette Subance Ferrier
Keynote presentation
Suzette specializes in workspaces that combine sophisticated design sensibility with practical business strategy and application. Her vision and team-centered design instincts have led her to create workplace interiors that reflect the best attributes of her clients, infused with her artful, unique touch, refined from years of practice. Recent clients include Time, Inc., FCB, Forbes Media, and Weber Shandwick/Axis, as well as a new home for the Institute of Culinary Education.
Suzette will share her insights from some of her favorite projects and inspiration for designing innovative spaces.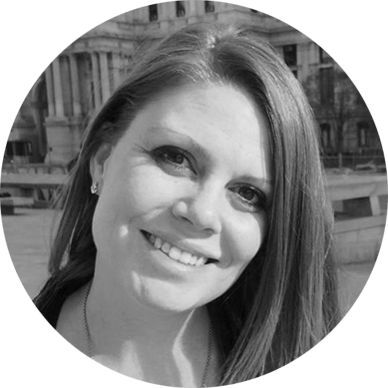 Kadie Yale
Keynote presentation
Editor-In-Chief at interiors+sources magazine, Kadie is well-known in the design community. She'll share her expertise and insights on the importance of design throughout history and in our current era with consideration of evolving technology, scientific studies, globalization and even media coverage.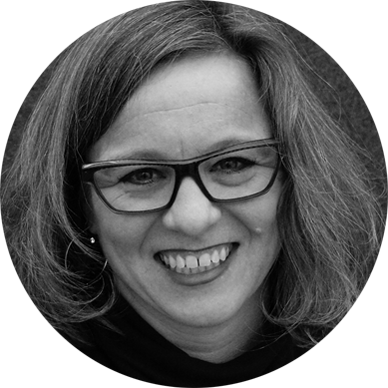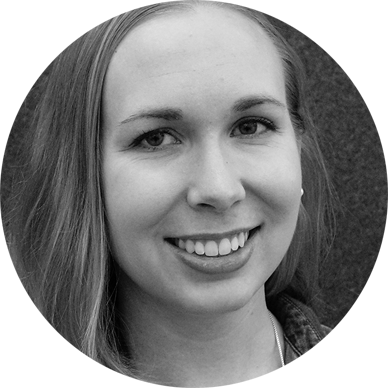 Lisa Blackman & Emily Cooper
Calculation View and Budgeting in CET Designer
From your first client meeting to final sign-off, CET helps to clarify and communicate the budget and options for a project.  Emily and Lisa will share their processes in using Calculation View and other tools in the program to simplify the project and stick to the budget.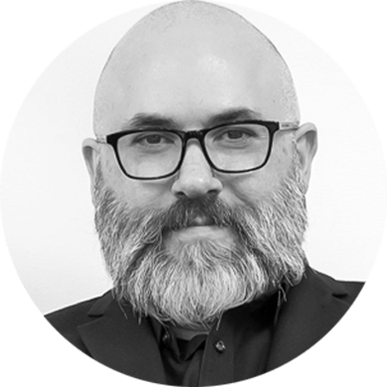 Paul Riches
Management Best Practices
CET Designer is not just a design tool. It changes the way that your dealership does business. Long-time user and dealership Design Director, Paul Riches, will share best practices on teams, operations, and processes to most effectively utilize CET Designer for strategic business improvements.
What Would You Do? - CET Roundtable
Moderated by Paul Riches, this is an open Q&A session with other CET Designer power users. Discuss best practices, industry trends and overcoming road-blocks to adoption in this candid discussion.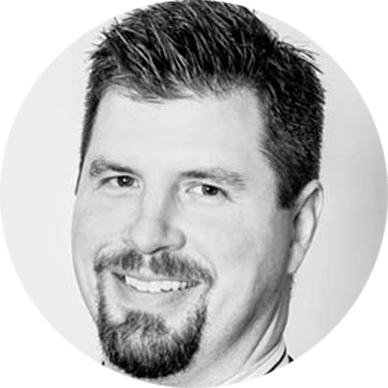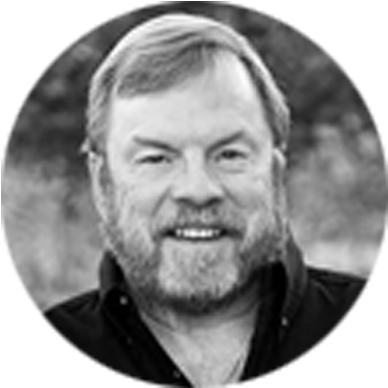 Jason Lund & Donald Stratton
IT Best Practices & Hardware for CET
Is your dealership approaching technology as an expense to be managed, or as a value driver that supports business growth and helps you win new business? Jason will share his experiences and strategies for investing in appropriate hardware and manage the evolving technology environment. (Sponsored by HID Evolution)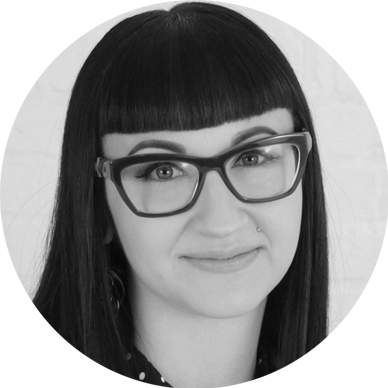 Lorna Marcuzzo
Close the Deal with Live Design
Speed up your sales process using remote viewing and live design to interactively present your solution to your customers.  Engaging them at touch points with good experiences, interactive tools, and virtual reality is key to the win and building customer loyalty.  Lorna draws from 7 years in creative sales and design to show you recommended processes and techniques.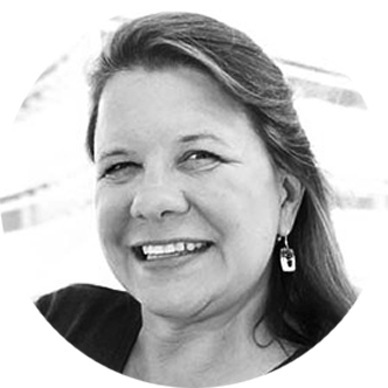 Cate Sword
Rebel Design
Known for her ability to push the CET to the limit, designer guru and trainer, Cate Sword, will share some of her creative hacks, methods and tools for using the program to its full potential.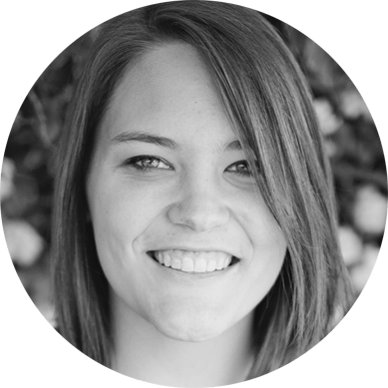 Tracy Helmus
Intro to Edit Graphics
Edit Graphics can be intimidating - cut planes, work planes, meshes and more. But edit Graphics is one of the most powerful tools in CET Designer that you can use to create custom products and specials. Tracy will teach the basics in this session including how to incorporate with other tools like SketchUp and ProjectSymbols.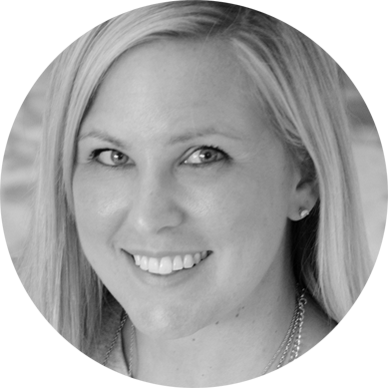 Abby Wiley
Puttin' the Plans Together
Dimensions, styles, elevations, paperspace, titleblocks, visibility and categorization - all of the things needed to create impressive installation drawings. Abby will cut through the complexity and share best practices for creating templates and guidelines to easily create documents for both customers and installers.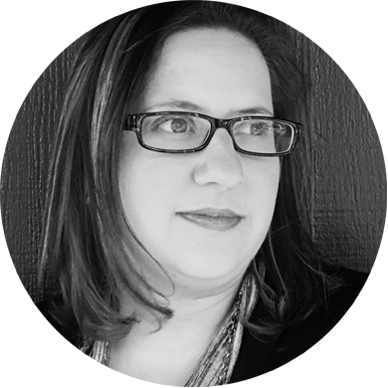 Kaylie Tucker
The Big Switch
Is your dealership new to CET? Kaylie Tucker can help you plan for your "big shift" to adoption and using CET Designer.  Kaylie worked for 14 years as a designer and now is helping to implement CET Designer in the HNI network.  She'll share strategies and best practices around training, the designer role, project transitions, handling legacy drawings and reconfigurations.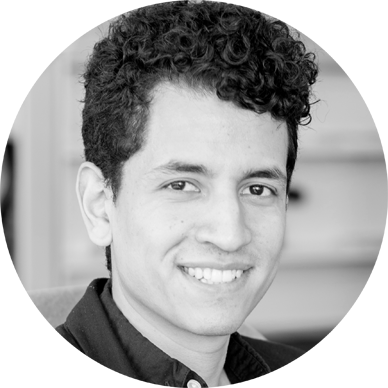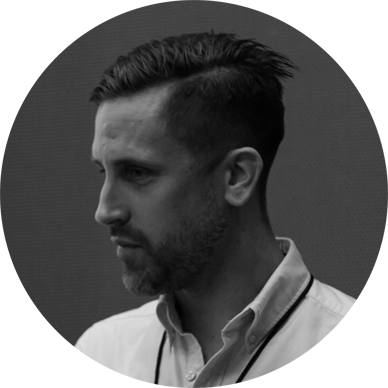 Marcos Arizpe & Andreas Ekbom
Advanced Rendering in CET Designer
Struggling to get your renderings to photo-realistic quality? Learn from expert renderer Marcos Arizpe and one of PhotoLab's creators, developer Andreas Ekbom. They'll show stunning examples for inspiration and cover lighting, panoramas, materials, PhotoLab and more to help you be efficient and save time while creating beautiful renderings for every project.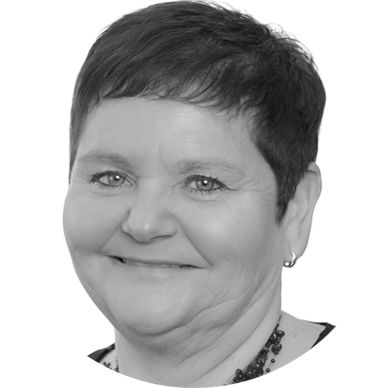 Susan Wiggins
Industry Outlook
Susan Wiggins is Senior Strategic Advisor to ASID and is immersed in the industry through the association and through her professional connections developed over 25 years. She'll discuss the status quo, trends and outlook related to the A&D community, interior design and the contract furniture market.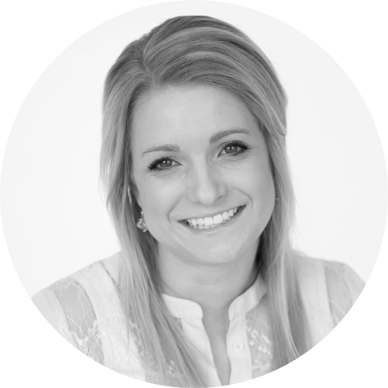 Kelsey DeBruin
CET Designer + Universities
Learn how you can impact the next generation of interior designers and attract new talent. Configura will donate CET Designer to your local university for use in their interior design program. Kelsey will share the details of the program so you can get started.
VR, VV, 360s, what the #@%?
Are you confused about all the new virtual reality and panoramic tools in CET Designer? And wondering what kind of hardware and equipment you need? And how to actually use them? You're not alone! Kelsey will bring clarity to all of these amazing tools and share best-practices to ensure your dealership stays at the cutting edge of these technologies.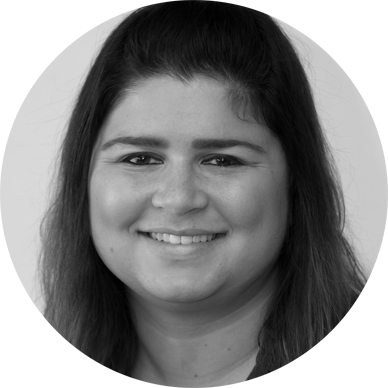 Danielle Hirka
Rendering 101: Understanding Photo Lab
Learn from our own CET training specialist, Danielle, all the basics for making beautiful renderings in CET Designer, including all of the how-tos of setting up Photo Lab, basic lighting and material techniques.
Advanced Edit Graphics
Edit Graphics is one of the most powerful tools in CET Designer. Once you've mastered the basics, there are many powerful advanced tips and tricks for using the tool in creative ways! From modifying standard products to building a unique shape for your space, the possibilities are endless!  Danielle Hirka will share some of her favorite ways of using Edit Graphics, and go over quick ways to speed up your workflow.  If you have some specific examples to cover in the class, please send them to her in advance at danielle.hirka@configura.com.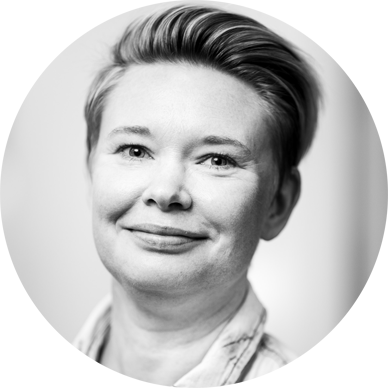 Hanna Fägersjö
New Tools Demo: Collaboration & Multi Floor
Two of the newest tools in CET Designer are Collaboration, which allows multiple users to work on drawings at the same time, and Multi-Floor, for drawing a plan with more than one floor. Hanna will give a demo and take feedback for feature requests on these tools.
CET & Architecture
In this session, Hanna will cover best practices for importing AutoCAD and .pdf floor plans, drawing walls and architectural items in CET Designer, and use the new multi-floor tool. These tips and tricks will make creating your architectural layout easy.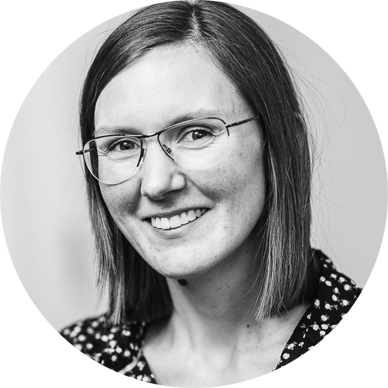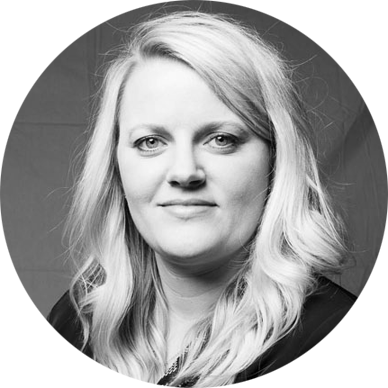 Emma Johansson & Kendra Steinhaus
Chat with the Programmers
In this interactive session, you'll get to chat directly with some of the creators of CET Designer. You'll get behind behind-the-scenes insight on what we're working on. An important part of this session is to provide feedback and feature requests directly to the programmers.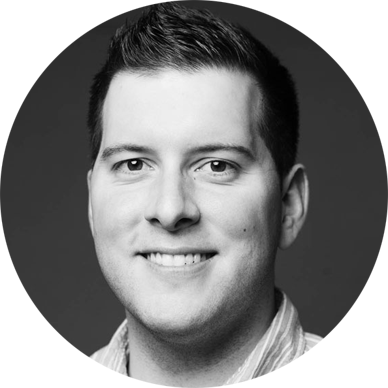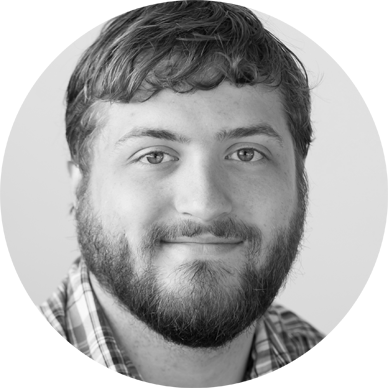 Jack Brick & Curtis Kuipers
Tips and Tricks from the Help Desk
Meet the men behind the chat window! Two of your favorite support reps, Jack and Curtis, will review the most common Q&As from the Support team and give you their best tips for using CET Designer.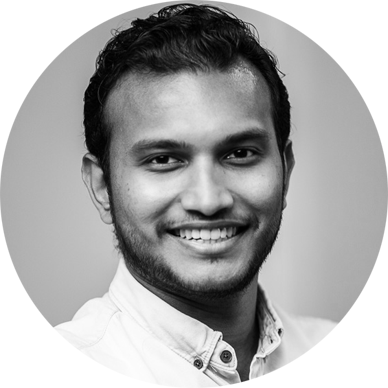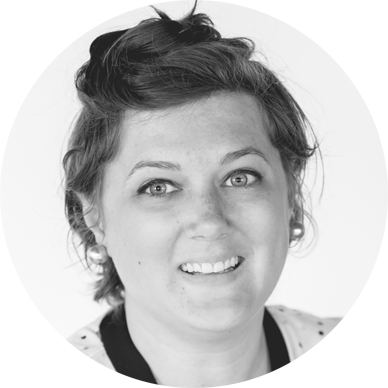 Yudishtra Selvaratnam & Audrey Moore
CET Jeopardy
Think you know it all in CET? Put your skills to the test in an action-packed game of Jeopardy where you can compete against others with a chance to win fabulous gifts and prizes. (Even if you don't want to play, this is a fun setting to watch and learn some CET tips).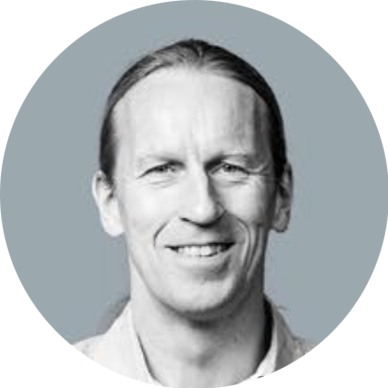 Göran Rydqvist
PGC, quality and programming style
What makes CET Designer different from other design and specification programs?  Learn from Configura's founder and VP of R&D, Goran Rydqvist, the vision for our PGC software, the importance of quality and how the programming style makes it unique, offering a simple and powerful solution for the manufacturers and users.
CM Programming Philosophy – Tips and Tricks
The creator of CM, Göran Rydqvist, will talk about the programming language and give you tips & tricks to increase your efficiency as a CM developer.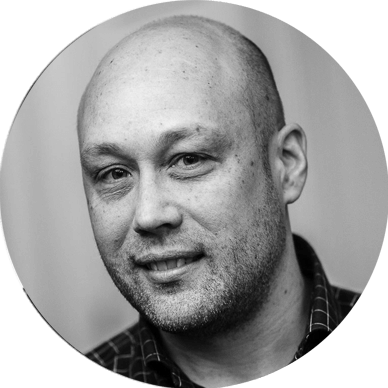 Nicklas Dagersten
Update and Sneak Peek CET Designer 8.5
Drum roll please! CET Designer 8.5 will release Nov 20. Get a preview of the exciting new features and a demonstration of the new capabilities.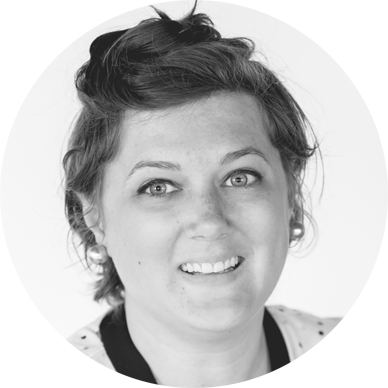 Audrey Moore
Reconfig
Reconfig is a powerful tool to manage your customers' reconfiguration projects. It compares existing and proposed plans to provide a list of reused, excess and new purchase of products. It is a (relatively) easy way to track expansions and inventory.
Intro to CET Designer
New to CET Designer? In this overview session, Audrey will take you through the fundamentals of the program. You'll be able to install a free trial version of CET Designer and start using it today.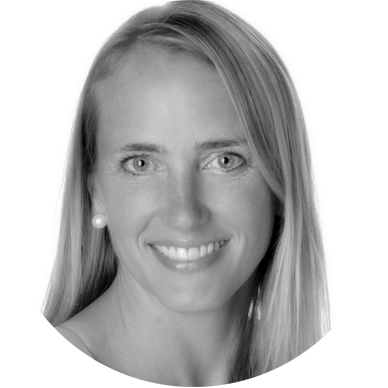 Tracy Lanning
License Admin & Mgt Setup
The License Administrator manages CET Designer and extension licenses within a dealership or company. The breakout will review all the functionality in MyConfigura with purchasing, allocating and using licenses including best practices to make a seamless transition for the users.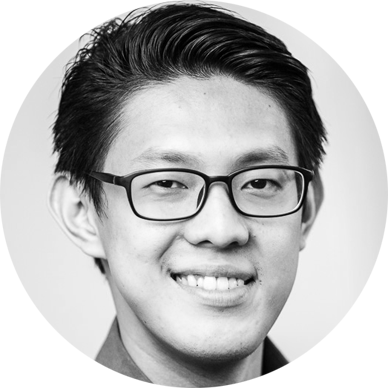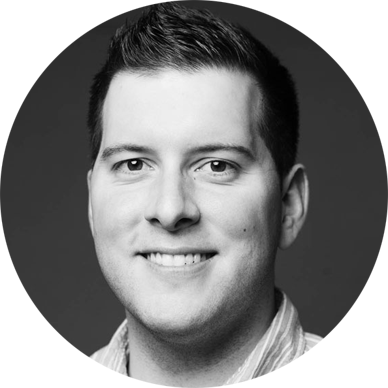 Shijia Ooi & Jack Brick
Using Catalogues in CET Designer
Many products in CET Designer are "catalogue" items that are placed in Catalogue Browser or as embedded Catalogues. The navigation and specification of these items can be a little different than other PGC smart symbols. Jack will demonstrate how Catalogue items are placed, optioned and give tips for optimizing specification with Catalogue items.
Advanced Catalogue Creator
If you're an existing Creator user but wants to learn advanced features and tips for the tool, this session is for you!  ShiJIa Ooi, one of Configura's expert programmers, will share best practices and advanced methods of using Catalogue Creator.  Bring your questions for this interactive session.
Material Lab
Material Lab is a tool that allows you to create and modify your own materials for stunning realism in your renderings. Learn how to use the tool and best practices to easily create new materials.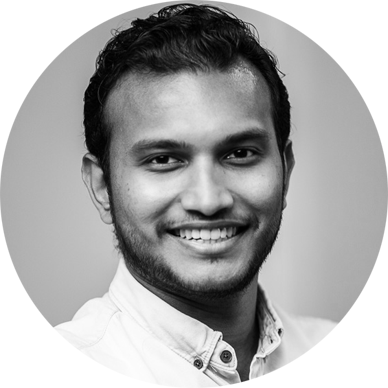 Yudishtra Selvaratnam
QA Best Practices & Processes
If you do Quality Assurance for your company, this is a must-attend session. Yudishtra will cover how Configura does QA and provide you recommendations and steps for optimizing your QA processes!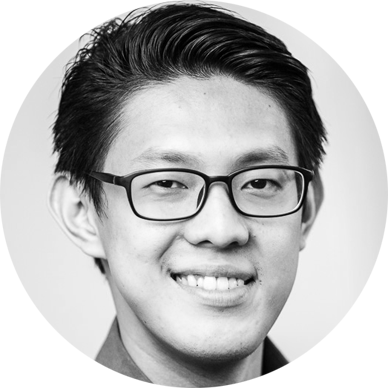 Shijia Ooi
Model Lab
Model Lab is a programming tool to import models and transform them for optimal use in CET Designer. Shijia will demonstrate the process and cover FAQs for using the tool.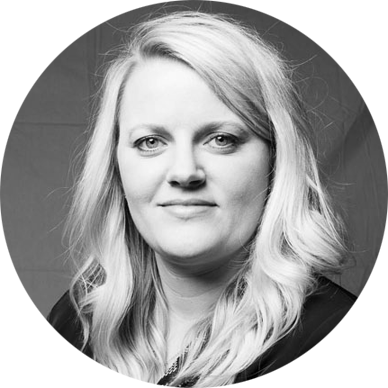 Kendra Steinhaus
RevLink 101
The RevLink extension in CET Designer allows you to easily transfer files between Revit and CET Designer. Learn how this tool can help you in supporting your A & D community!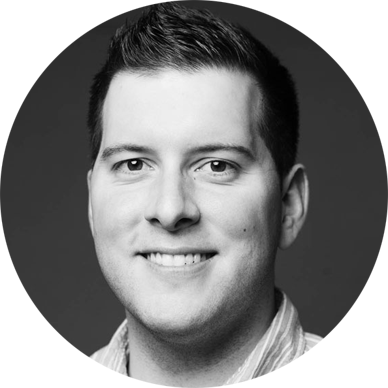 Jack Brick
Intro to Catalogue Creator
Catalogue Creator is the tool used by companies to import their products into CET Designer as Catalogue items.  If you are a manufacturer or programmer interested in learning how this tool works, Jack will walk through the basics of using the tool and best practices for creating your own Catalogues.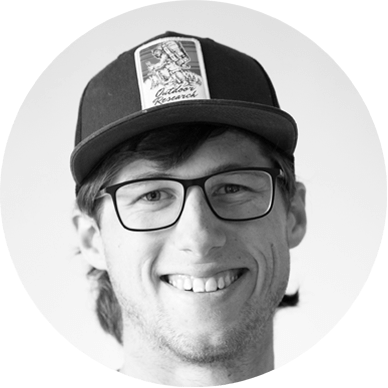 CJ Cummings
New Animations & Property System Changes
Learn from our up and coming core developer Christopher Cummings about how you can get the most out of the new Animation system. Christopher will also talk about the new changes to the Property System.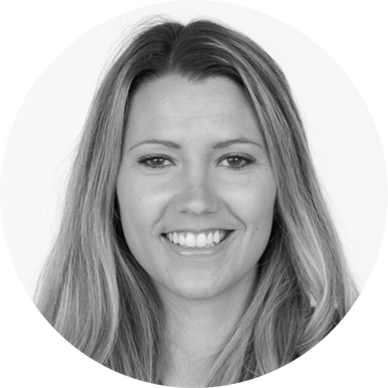 Brooke Snow
CET Designer for sales people
CET Designer is a powerful design and sales tool. If you're a salesperson, you may use the program in different ways than a designer. Learn from Configura's own salesperson, Brooke Snow, on best practices, tools and tips for using CET Designer in the sales process. She'll also briefly present the upcoming Sales Viewer and discuss the functionality of CRM Connect Extension.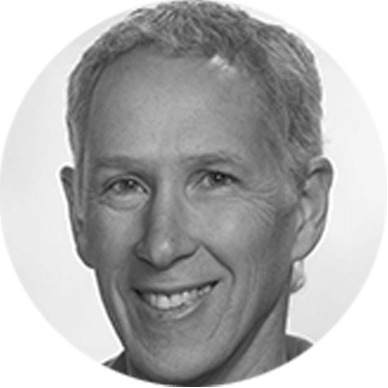 Dan Iwewa
Steelcase
This breakout is specific to using the SmartTools extension. Learn tips, tricks and discuss upcoming features. Open only to Steelcase dealers.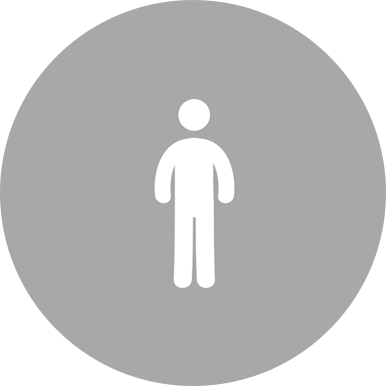 John Vancil
OST - Designing for the User
At OST we try to approach the value we provide to our clients from a user centered perspective.  Designing the user experience with empathy allows for a stronger connection to and more rapid adoption of technology, and results in a solution which brings higher value to the client.  OST's team includes a Design Studio which focuses on human centered user experience, product and strategic design, and which OST leverages to improve their approach to clients and markets. John will bring some theory, tools and techniques designed to allow all of us to put the user front and center.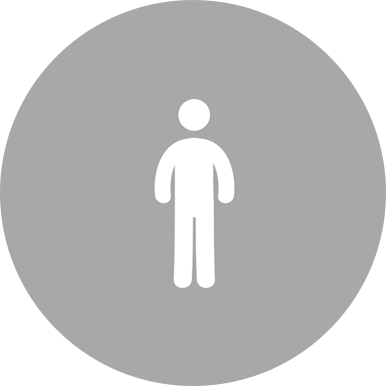 Nathan Bonner
OST - Quality is Job One! (Wait-can we say that?)
Nathan Bonner is a Senior Consultant in the OST Configuration Services Practice, and has a long history implementing enterprise systems for clients.  As such, Nathan brings a unique perspective on how a project should be managed and structured to provide not only a timely and on budget implementation or roll out, but also how to do so in a way that insures a high quality deliverable.  Nathan will share his insights on a practical agile approach to project management and quality in a world of changing requirements and markets.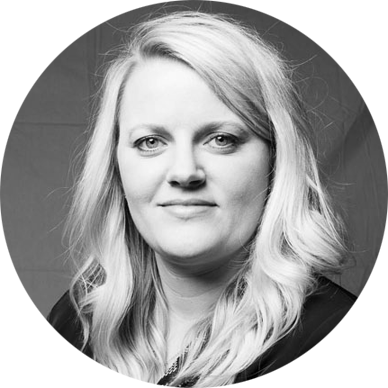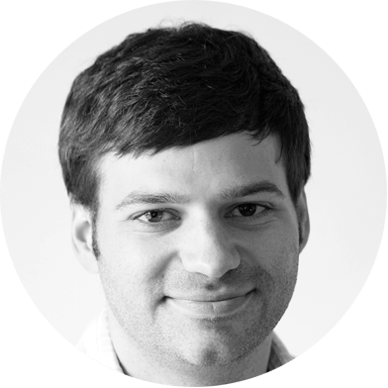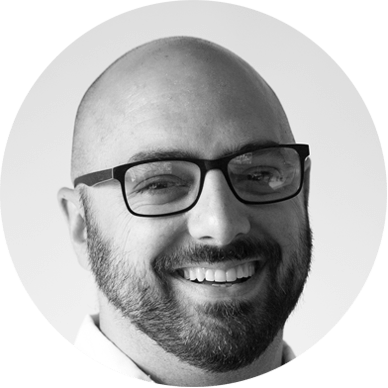 Kendra Steinhaus, Ryan Masselink & Eric Hinkle
Think like a user & FIKA Extension
Programming a good UI is hard task. Understanding how a user uses the program and how a user think, facilitates UI programming a lot. Kendra, our UI expert, will try to help you understand what the users want, to improve your UI programming skills. You will also get a chance to learn about the FIKA extension which is an example extension that is open for all CM developers.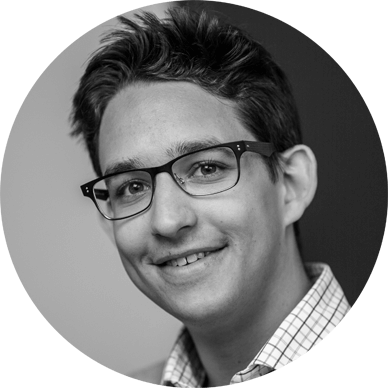 Johan Serebrink
Algorithm vs Database Driven Development (Beginner)
Creating a new CET Designer extension today is a fine balance between algorithm and database driven design. Listen to Configura's Johan Serebrinks talk on how you should think when you need to choose between algorithm and database driven development and how you implement a catalog driven extension in CET Designer.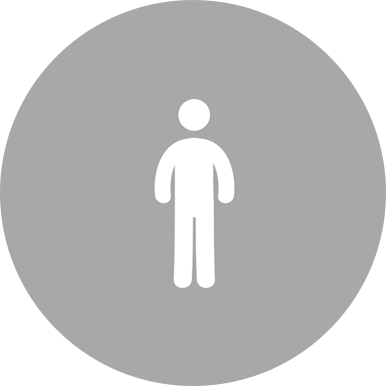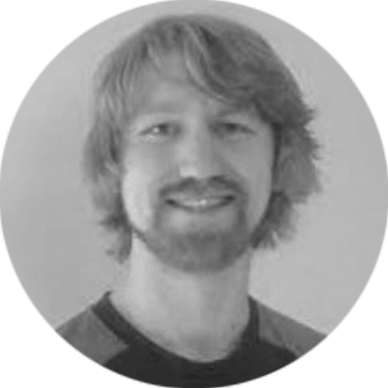 Joel Truman & Karl Apsite
Undo and Core Schemes
Undo and Core Schemes are something that should work automatically but sometimes you need to modify the default behavior to make it work. This session will go through what you need to think about when adding Undo and Core Schemes.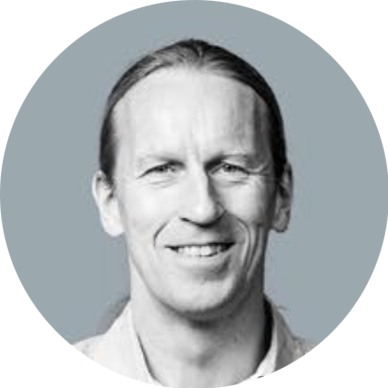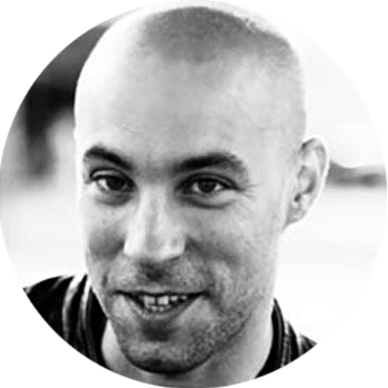 Göran Rydqvist & Magnus Carlgren
CM Hands on Performance
Learn more about performance hunting in CM & CET Designer from the creator of CM, Göran and one of Configura's performance experts Magnus. This is a unique session you don't want to miss as a CM developer.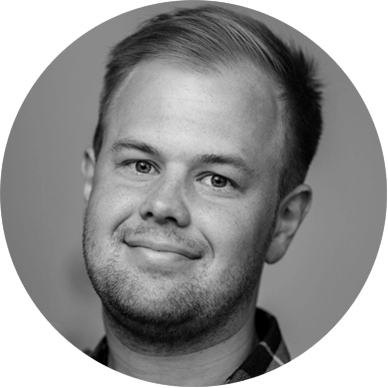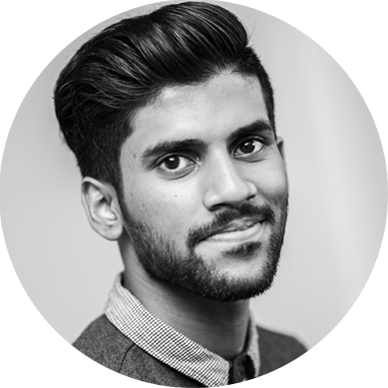 Gustav Adamson & Dinesh Karthikesu
Debug Graphics & Graphics Debugging
Most of the CM developers have probably created their own debug graphics or tried to debug their graphics once or twice. Learn what debug graphics can be enabled in CET Designer and how you can debug your graphics with an existing feature called RedGraphHelper.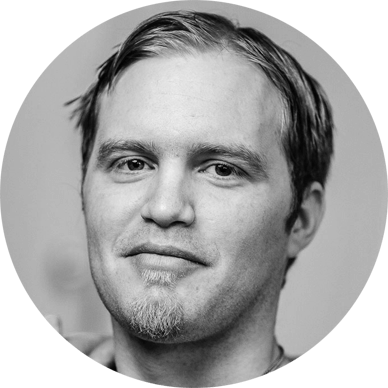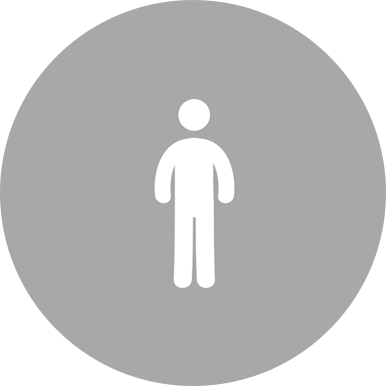 Simon Andersson & Antonio Zegunis
Project setup and workflow
Configura's Simon Andersson and Allsteel's Antonio Zegunis will talk about how they use Conigura's IDE in different ways to create their own custom-made development environment for maximum development efficiency.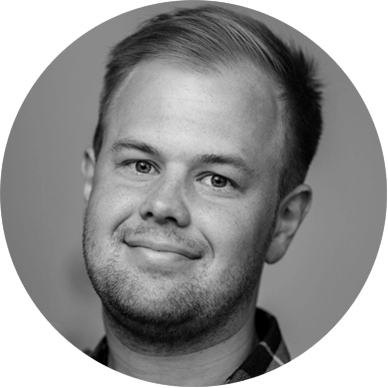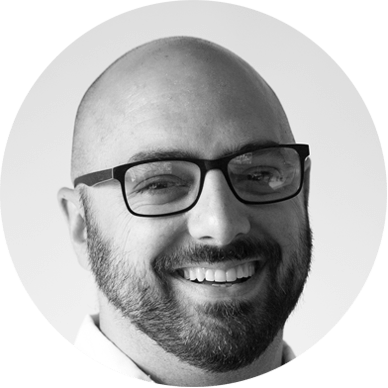 Gustav Adamson & Eric Hinkle
Performance competition
Participate in the only run of the CM Performance Competition to practice on what you have learned at the conference, or just showcase your performance programming skills. Join this fun competition to improve your programming skills and get the chance to win great prices.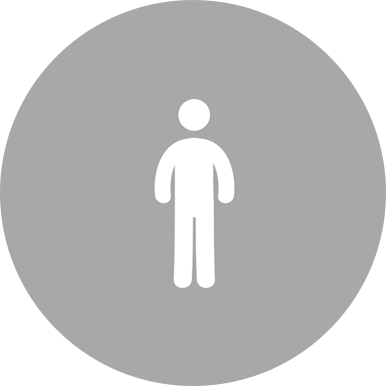 Christopher Fleck
Automatic Testing & Quality Assurance
Automatic testing is one of the easiest ways to find critical bugs in your software. Learn how Dematic is working with automatic testing from the Dematic DevOp's team leader Christopher Fleck.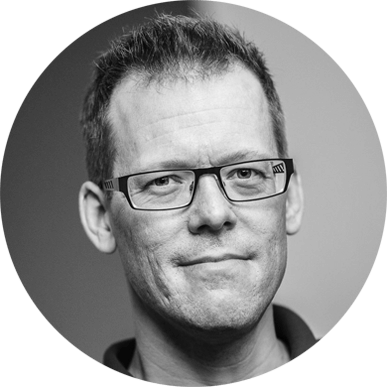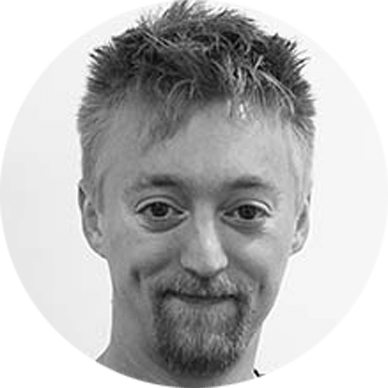 Rolf Ödin & Paul Jones
Lazy load & background tasks & Customize your emacs
Background tasks can increase the user experience of your extension by decreasing the waiting times. Configura's own Rolf Ödin with more than 10 years' experience as a CM Developer will teach you all about it. You will also get the chance to let Paul Jones teach you everything you need to know about Auto Papers.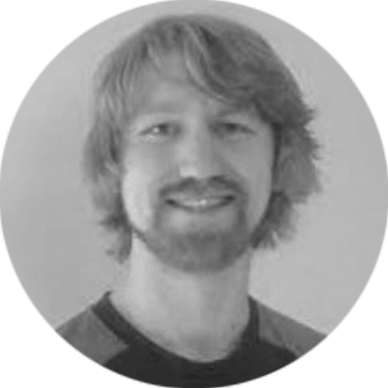 Karl Apsite
Algorithm vs Database Driven Development (Advanced)
Learn how to take Algorithm vs Database Driven Development to the next level from Karl Apsite, one of Configura's experts on the topic.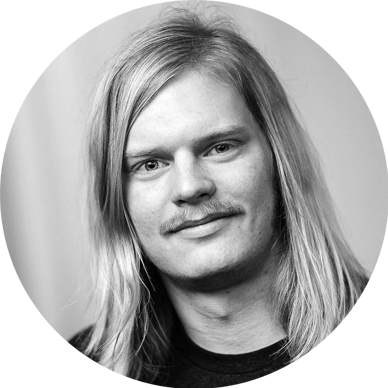 Victor Niskala
MyConfigura
MyConfigura is a very powerful tool for a CET Developer. Listen to Configura's web developer, Victor Niskala talk about how you can use MyConfigura to control the usage of your CET extensions.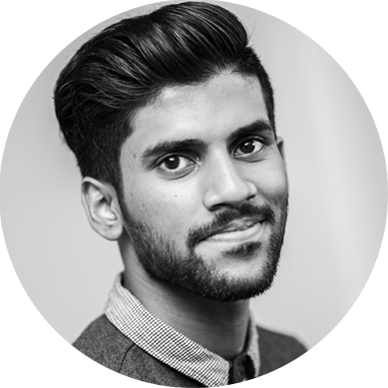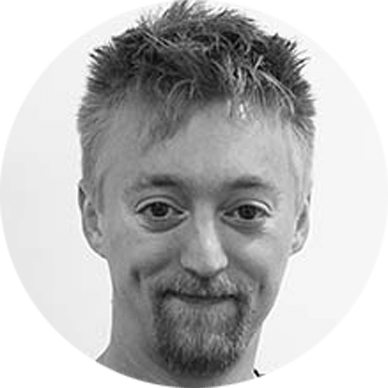 Dinesh Karthikesu & Paul Jones
Performance tools, Custom Developer & CET operator news
CET Designer is a platform with focus on performance. Users waiting for a program to respond is a cost for companies. Learn more about the Performance tools Configura is creating to keep the performance of CET Designer at a good level.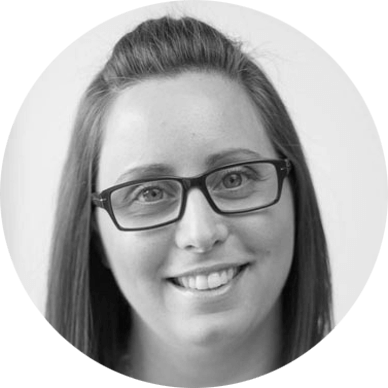 Amy Edington
Herman Miller
Herman Miller has arrived! This afternoon breakout session will cover a variety of HMI extension training, roll-out information and discussion of upcoming features and products. This session is open only to Herman Miller dealers.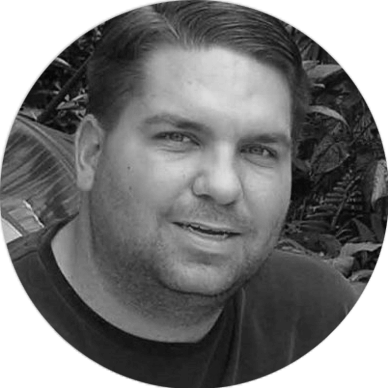 Kevin Kittrell
ProjectMatrix
The ProjectSymbols extension allows you to place products from over 100 manufacturers within CET Designer. Learn new and upcoming features plus some open time for Q&A.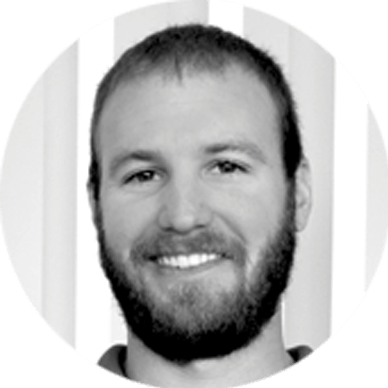 Logan Mohr
National
National Office Furniture has launched their extension in CET Designer! Learn tips and discuss upcoming features and products. The breakout is open to all National-authorized dealers.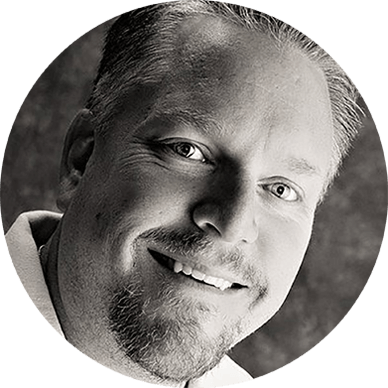 Steven Dunn
OFS Brands
The OFS Brands E-Tools Team is working to create a more seamless experience for its CET users.  In this session, learn more about the new OFS Brands extension, the products inside and what the team is working on next. This session is open to all OFS Brands Dealers.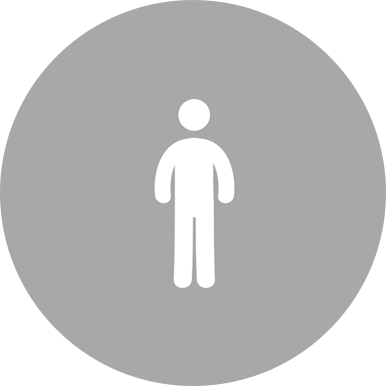 Brandon McInnis
HNI
The HNI breakout is invitation-only and will cover using the Allsteel extension and walls product training. Learn what is new and upcoming with the HNI products and extensions.
Configura will host Welcome Events the evening before the Conference on November 7. This will be a great opportunity to get to know other conference participants and explore Las Vegas. Pick one of the four exciting events below to kick-off the 10th annual CET Designer User and Developer Conference.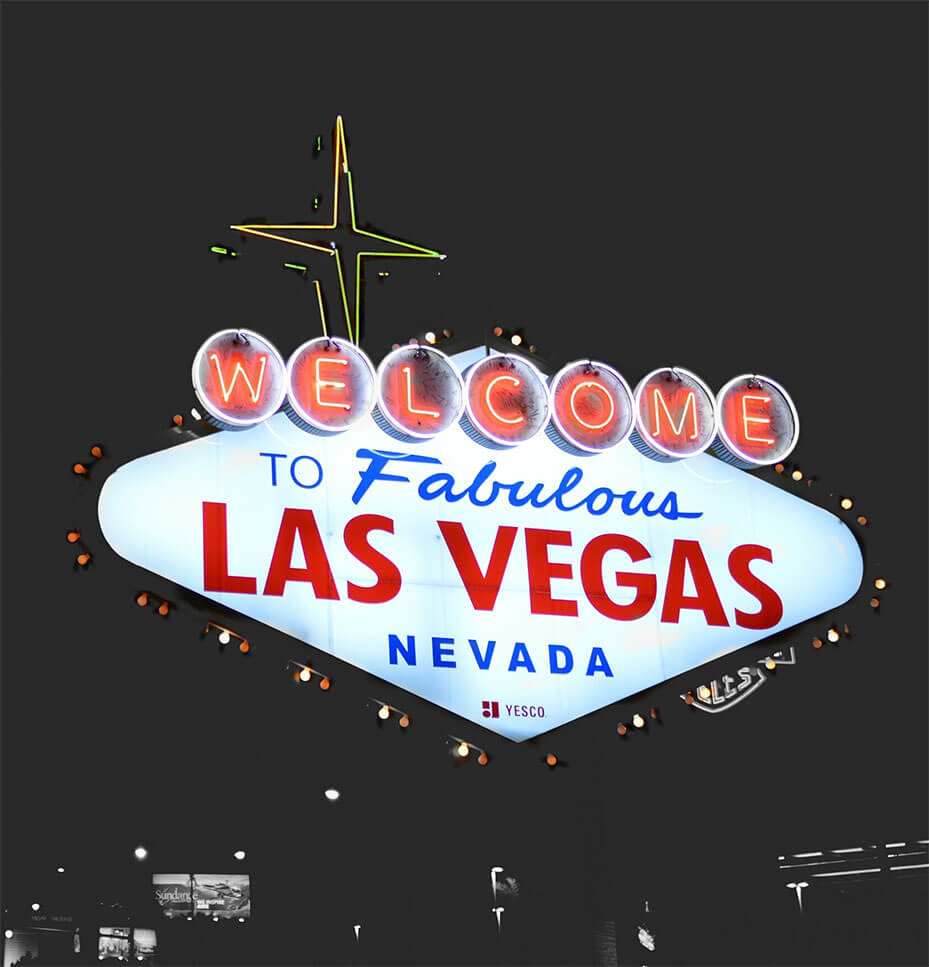 Las Vegas road rally
Begins at 5:00pm
The Las Vegas Strip… bright lights and big city by day… a unique and interesting street upon which to play. Many people only think of gaming and casinos when they come to Las Vegas, but the city has much more to offer than just the glitter of the casinos. The Las Vegas Road Rally inspired adventure is a great way for you to see Las Vegas while enjoying the fun of navigating through the city. This Mission will become a true team effort and a great way to meet new friends, as everyone will get involved in navigating and deciphering the clues and selecting which missions to accomplish. Along the route, you may visit various Las Vegas landmarks and the cities within the city - New York, Paris, Venice, and Rome! You may even venture downtown to Glitter Gulch to experience vintage Vegas!
The object of the adventure, aside from having a great time, is to earn as many points as possible, finish the mission on time, and provide creative photos to illustrate your team's adventures. Teams will also have to prove their whereabouts, using the digital camera that is provided. Creativity and ingenuity will be highly rewarded and will make the difference in the final tally of points.
*Snacks and beverages will be provided during the Road Rally but dinner will not. You will get to take your pick between 40+ restaurants within The Venetian alone! The Road Rally will end around 8:00pm.
Dessert and a show
Begins at 6:00pm
Take your pick from an assortment of sweet treats in a private area of the Palazzo theatre (located within The Venetian/Palazzo) before enjoying a one-of-a-kind show.
Set in a modern and intimate cabaret, BAZ - Star Crossed Love is a celebration, a mash-up of music, and moments from the greatest love stories imagined by famed director Baz Luhrmann. BAZ is inspired by Luhrmann's most romantic films, Romeo + Juliet, Moulin Rouge, and The Great Gatsby. The show will captivate with soul-stirring music and stunning performances from an ensemble cast of vocalists, actors, and dancers.
*Dinner will be on your own before the Dessert and Show.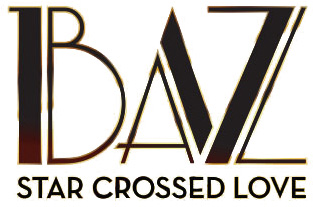 Dinner at Tao

Sold out
Begins at 7:00pm
If you're arriving a little later to the conference or just want to experience a great meal then the Dinner Only option is for you!
Located within The Venetian/Palazzo, be our guest for a fine dining experience at TAO Asian Bistro. Since opening in September 2005, this design-driven dining and entertainment complex in The Venetian has proven to be a hot spot like its sister venue in New York City. The multi-faceted and multi-story "Asian City" houses a restaurant, banquet facilities, lounge, nightclub and beach in 60,000 square-feet. Corporate Executive Chef Ralph Scamardella showcases a menu incorporating culinary components from China, Japan and Thailand, along with a full sushi bar and perfectly paired cocktails to complement the authentic Asian cuisine.
*Vegetarian and Gluten-Free options will be available.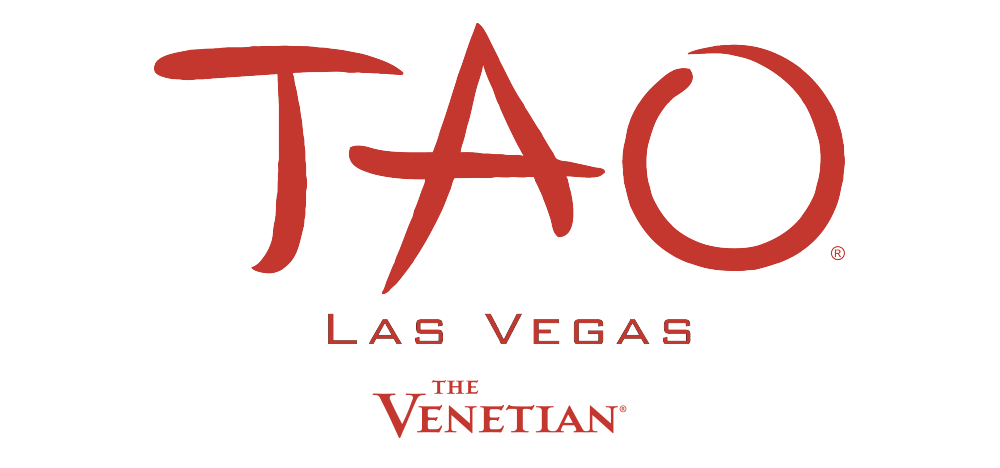 Begins at 6:00pm
If you're arriving a little later to the conference or just want to experience a great meal then the Dinner Only option is for you!
Part restaurant, part lounge, LAVO has decor inspired by Mediterranean bath houses in Southern Italy. An epic one pound Wagyu beef meatball tops the dinner menu, along with Italian classics and cocktails. Over the weekend, Party Brunch means you can dance on the tables while you wait for your eggs benedict. You can also head upstairs for one of the city's best-hidden gems, a boutique lounge. On Sundays in the fall, football and hip-hop create the perfect vibe for catching the game. Come with friends to mix a fine dining experience with fun in a way that is uniquely Las Vegas.
*Vegetarian and Gluten-Free options will be available.

A night to remember
6:00PM - 10:00PM, Nov 8
It's the 10-year anniversary of the CET Designer User Conference and whether it's your first time attending or 10th, we would like to invite you to join us in celebrating! Enjoy some exciting networking events for a chance to meet new people and win a fabulous prize. The night is sure to entertain and be full of fun and surprises…
This will be a red-carpet event so break out your fanciest duds and get ready to have a good time!
*Vegetarian and Gluten-Free options will be available.
Thursday closing lunch
12:30PM, Nov 9
The CET Designer conference officially ends at 12:30 on Thursday, but we'd love for you to stay for lunch!
Lunch for Thursday is included in the registration fee but is optional in case you have an early flight or other commitments.
Hit the sign up button to register for an event of your choosing and also to let us know if you will be attending dinner/lunch.
CET Designer awards
Are you a CET Designer extraordinaire? Have you done incredible work using CET Designer? Now's your time to shine!
Share with us your best CET Designer work and you will have a chance to win great prizes during the 10th Annual CET Designer User and Developer Conference.
Finalists will be announced on November 6th and winners will be presented on November 9th. Winners need not be present to win and there is no cost to participate. Users can submit only one drawing per category below.
Deadline to submit is October 13, 2017.