Browse and download our resources
Find information related to your organization's interests and learn about our solutions and offerings.
White Papers ↓
Annual Reports ↓
Case Studies ↓
Product Sheets - CET Designer ↓
White Papers
CET platform
Configura Extension Technology (CET) is the foundation of our technology. Together with other solutions from Configura, it creates an integrated platform that gives unmatched service to our customers and partners.
Become a partner
By becoming a partner, youll get access to all our tools to create a perfect software solution.
Catalogue Creator
Learn how to create a Catalogue, using Catalogue Creator. In eight step, you'll be able to get your products into our platform.
Catalogues
A Catalogue is a collection of a manufacturer's products, stored in an online database that is managed by Configura and made available to thousands of CET Designer users around the world.
Success Stories
The success stories of our current users give you valuable insight in the power of CET Designer. Just how powerful CET Designer can be is for you to discover.
Parametric Manufacturing
Learn why PGC is the foundation for mass customization and Parametric Manufacturing.
Modern Management Myths in Software
PGC Book
This book indroduces a new approach to the challenges faced in selling configurable and component-based products.
Project Model
This document describes the Configura Project Model. The aim is to provide guidelines to all team members, both at Configura as well as our Customers/Partners.
Annual Reports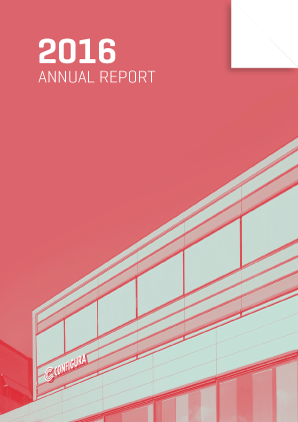 Annual Report 2016
Annual Report 2015
Annual Report 2014
Annual Report 2013
Annual Report 2012
Annual Report 2011
Case Studies
Steelcase
In 2007, Steelcase — the largest office furniture manufacturer in the world — chose Configura to help simplify its design and specification process.
Martela
Martela was one of Configura's first customers in the office furniture industry. Today, Configura software is used by 600 people in the Martela Group.
Spacesaver
Spacesaver was founded as a paper storage company in 1972. As electronic storage began to replace paper, the company evolved to manufacturing storage solutions for such diverse items as clothing, kegs of beer and even torpedoes.
CLEO
In 2014, CLEO became one of the first customers using Configura's Catalogues solution. Configura launched Catalogues as a way to help manufacturers like CLEO "fast track" their products into CET Designer.
Inscape
Inscape, an award-winning designer and manufacturer of office furniture, has been initiating change in workspace design for over 125 years.
Midmark
Midmark Corporation - a privately held manufacturer of medical, dental and animal health products headquartered in Dayton, Ohio, USA.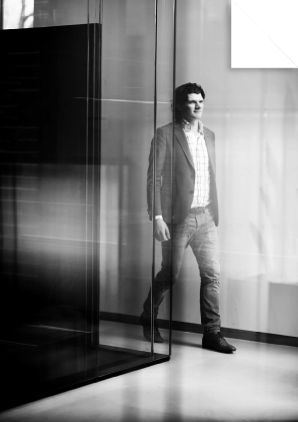 Maars Living Walls
Maars was looking for a tech company with previous experience working with walls because specifying walls quickly can become very complicated. Only a few months after the initial meeting, the project to create Maars' CET Designer Extension, Maars 4D, took off.
User Case Studies
Canfield Business Interiors
"CET Designer is key to our success." — Tammy Christopherson
Heritage Office Furnishings
"CET Designer is simply the best all-in-one solution in the marketplace." — Paul Riches
OEC
"Simply put, CET Designer has simplified the way we work." — Kristin Lundin
Office Environments
"With CET Designer, we've simplified how we work. It's been a great success in our dealership." — Lorele Walter
Beijer Byggmaterial
Beijer Byggmaterial is a Swedish chain of builders' merchants. It operates through combi-stores and has a wide and well-assorted product range for both professional customers and consumers.
Empire Office
Empire Office, a Steelcase dealer from New York, NY: It's a more interactive experience with CET Designer.
Fluid Interiors
Fluid Interiors, a Haworth dealer from Minneapolis, MN: CET Designer is streamlining our business processes.
Marbodal
Swedish kitchen designer, Johanna Bårring: CET Designer is an easy-to-use program that is built in a logical way. You can see the cost of the kitchen as you design.
NBS Commercial Interiors
"It is a significant shift in our work process and will drive a different work culture - it will force us to change for the better - which is the whole idea."
Meadows Office Interiors
Meadows Office Interiors is a market-leading contract furniture dealer and turnkey solutions provider specializing in exemplary service, superior products, and an enthusiastic approach to crafting corporate environments.
Product Sheets - CET Designer
How to Adopt CET Designer
CET Designer Education Program